Create a new Page from the Site Browser tab. If you are not sure how to create a new Page, please see the Adding a Pagedocumentation.
1) Click on the "+Add Content" button and a drop down menu will be displayed. Select "Reuse Content" from the drop down menu.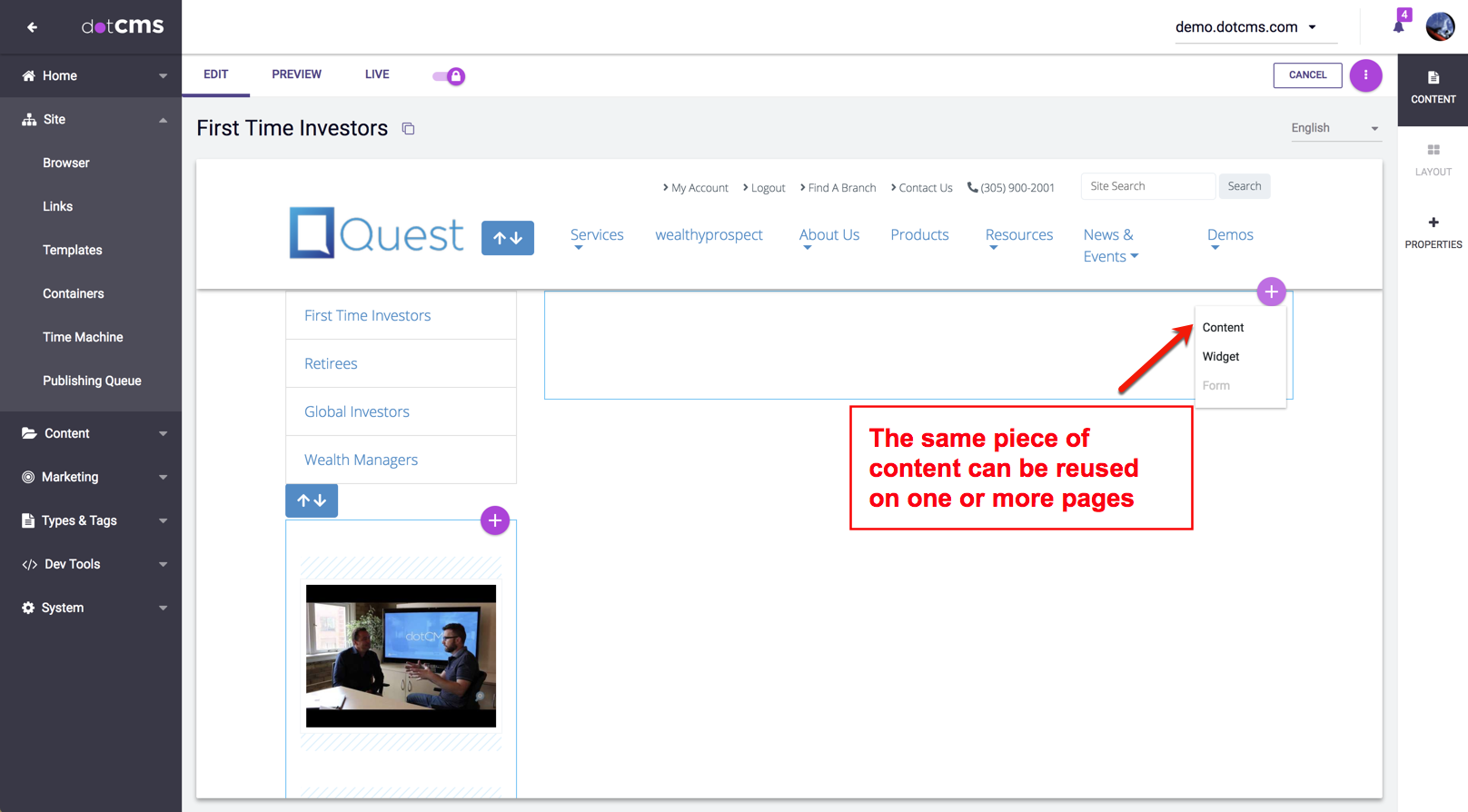 2) Select the Content Type you'd like to reuse on the page, then use the filters tosearch for the content you are looking for as in the example below.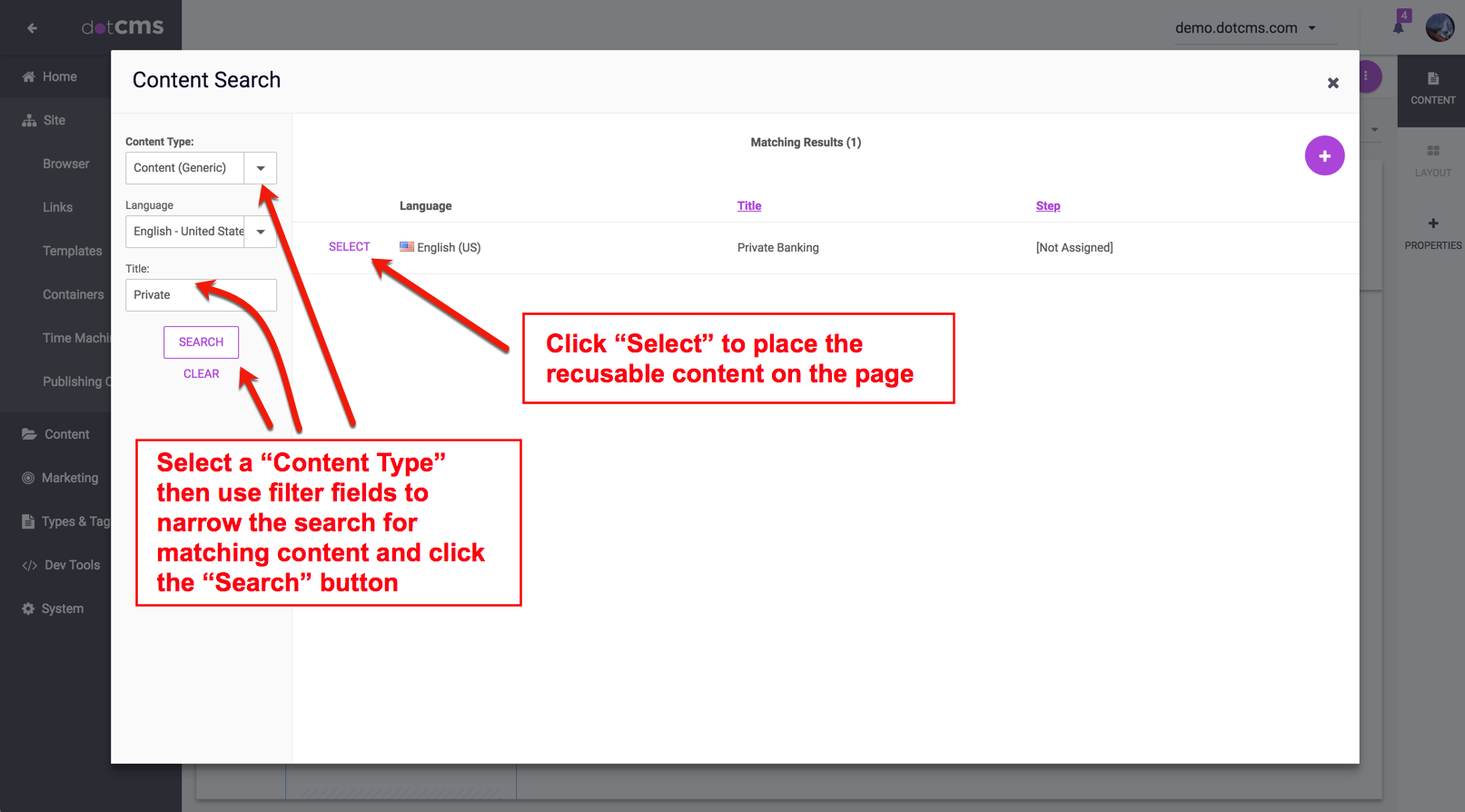 Page content and the Page itself are stored/published separately. Only a published version of the reused content will be visible in Live Mode or on the "live" page. Reused content that has only been saved (working copy), but has not been published, will not be visible* on the live page until the page and the content have both been published.
3) To publish all unpublished content on the Page, click the "Publish Page" option.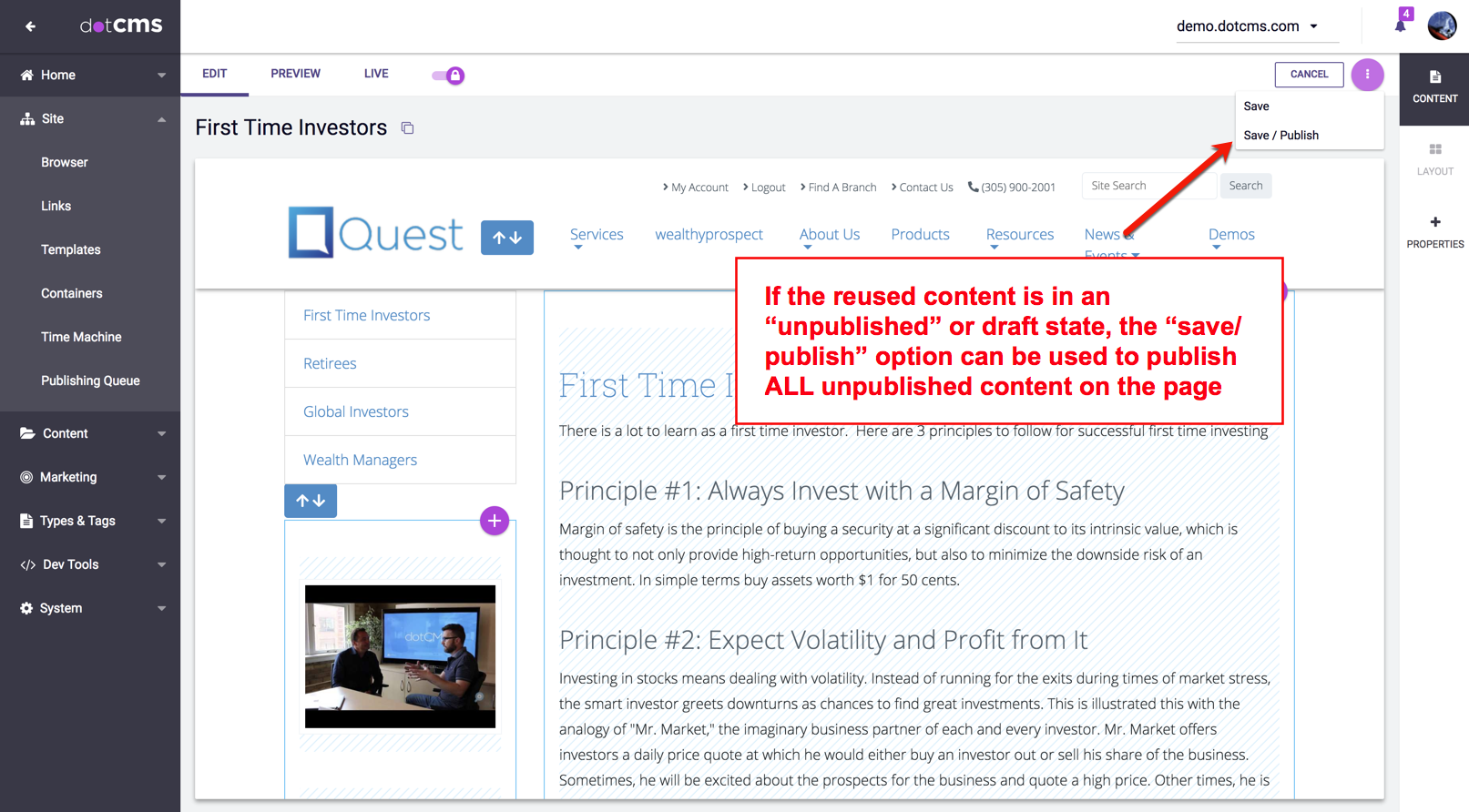 Use the "Publish Page" button (available in Edit Modeand Preview Modeonly), to force the reused content to publish "live" on your page. If there is any unpublished content on a Page, clicking the "Publish Page" option will display a list of all unpublished content on the Page.
4) Confirm the publishing of all unpublished contentlets by clicking on the "publish all related assets" button.
If you choose not to publish the page, the addition of your reused content will be seen only while in Edit Mode and Preview Mode on the Page, but will NOT be viewable in Live Mode or on the live site.
After you have published your Page, click on Live Modeto verify that the new content is now publicly viewable. If you do not see the new content in Live Modeafter publishing your page, then your content is pr/dA/obably missing the CMS Anonymous permission. For more information, please see theContent Permissionsdocumentation.
Content can be reused on one or more Pages. Content can be removed from the Page by clicking on the red "X" to the right of the contentlet. Removing the content from a Page, DOES NOT delete the content. The content is merely removed from that particular Page.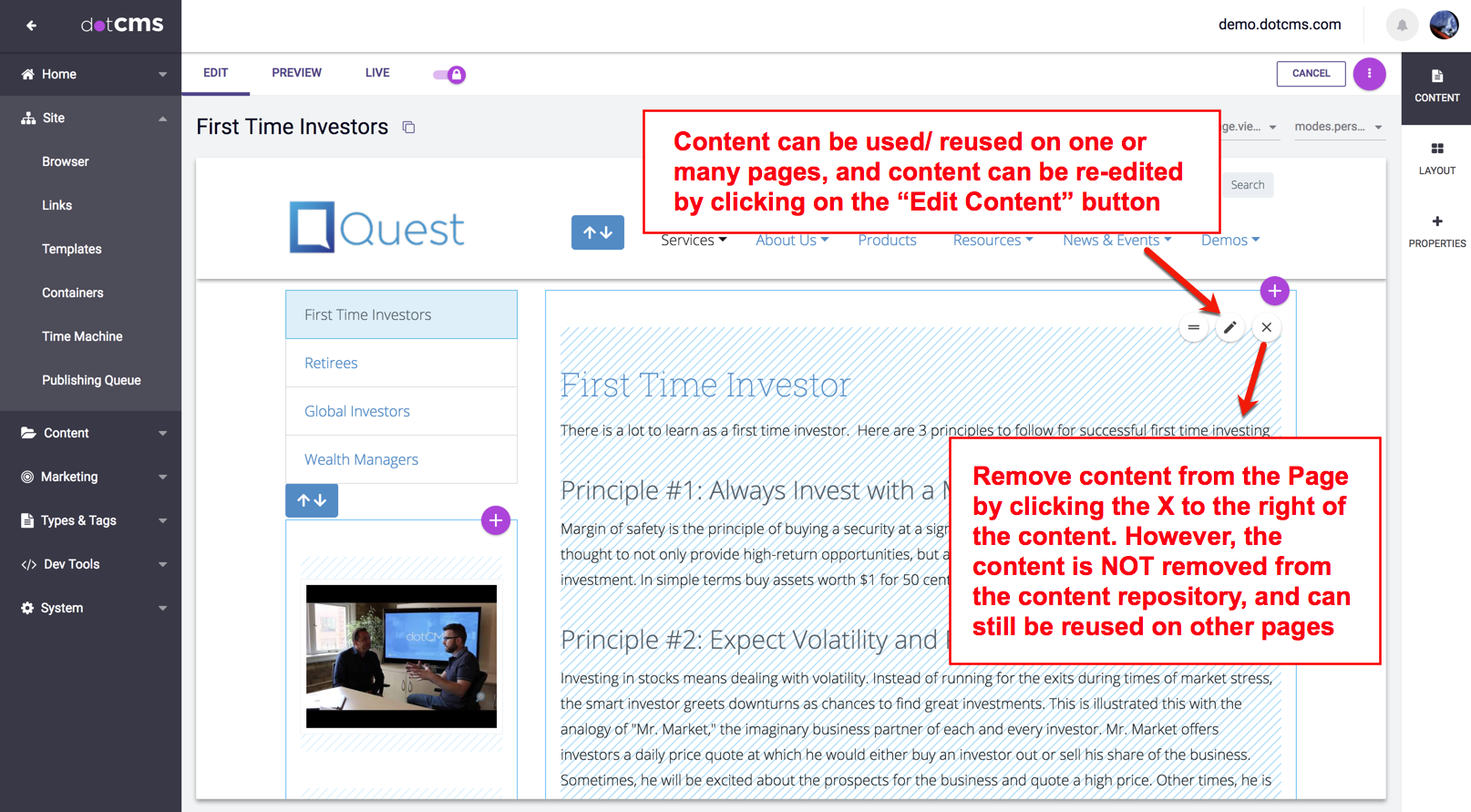 *After Pages have been published once with the addition of new/reused content, then any future published changes to that content will automatically display on "Live" Pages without having to re-visit the Page(s).