The Link Checker portlet allows you to run a check for broken links on your site content.
Running the Link Checker
To run the Link Checker:
Select Content -> Link Checker.
Click the Run Check Now button.
The link check process runs in the background and checks for broken links in all content of Content Types which contain WYSIWYG fields or Text Area fields.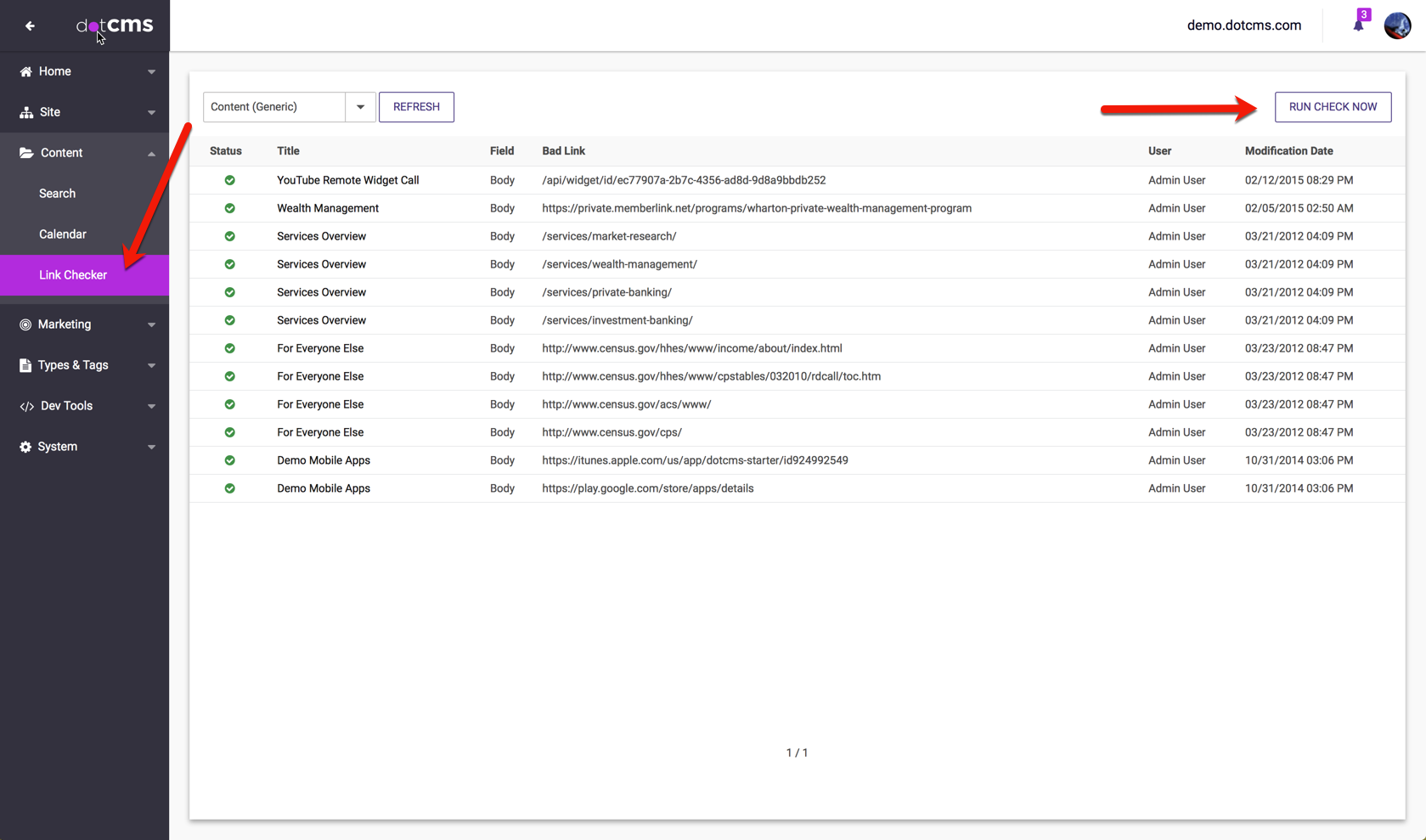 You can click the Refresh button to display the progress and results of the link checking process. Once the process finishes it will display one row with the following information for each broken link found:
Title: Content title
Field: Field where the broken link was found
Structure: Content type for the given content
User: User that modified the content
Modified date
URL: Broken Link.
Fixing Broken Links
To fix any broken link, click the pencil icon next to each listed content to edit that content. Find the broken link within the content and replace it with a corrected link.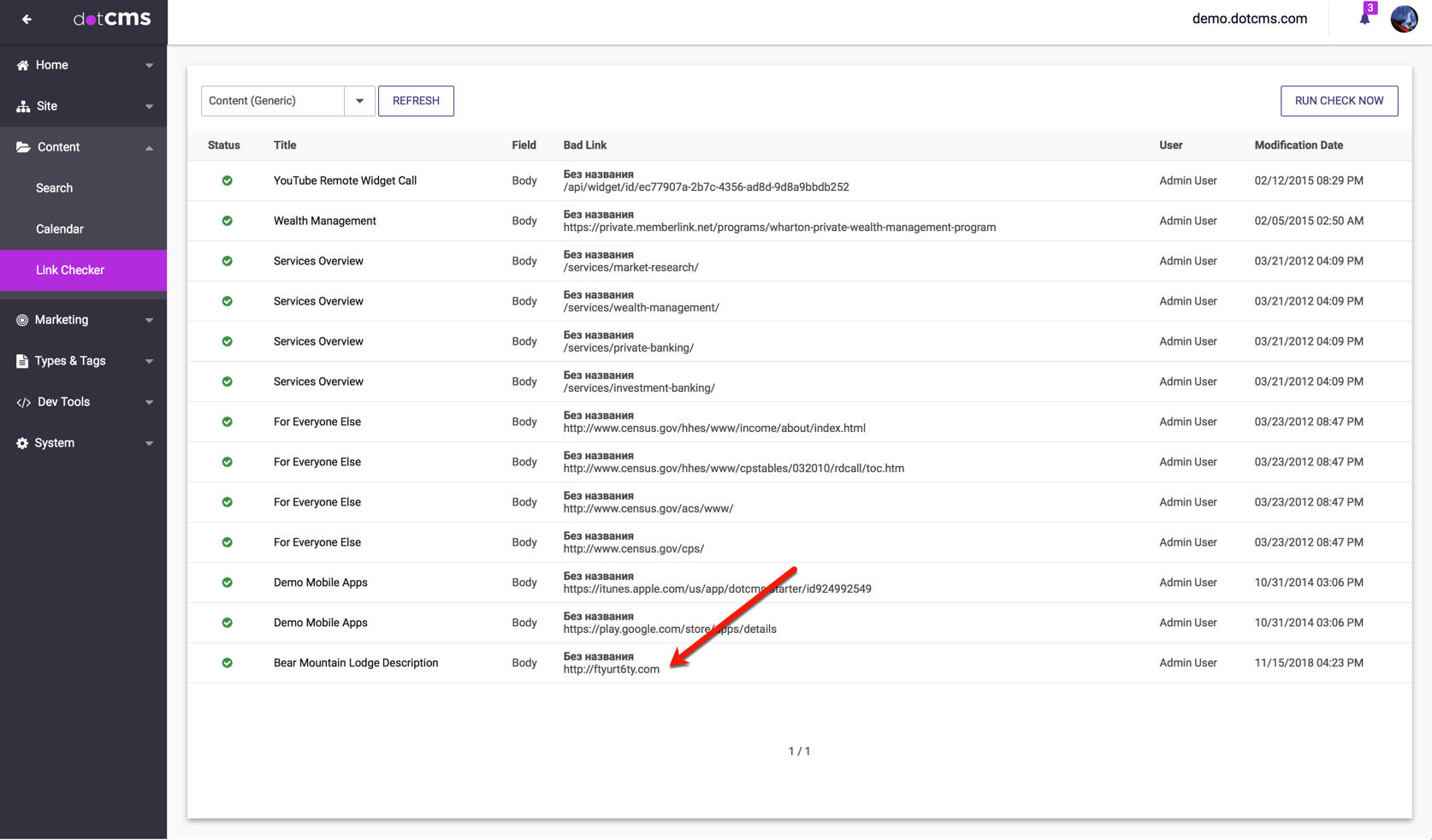 Video