To add content to a Page in dotCMS, you must either edit an existing Page, or create a new Page from the Site Browser tab.
Locking the Page: Whenthe Page opens, make sure itis locked. If the top entry on the side bar says Release Lock, the page is already locked and you may continue. If the selection at the top of the side bar displays Lock for Editing, you must first click on the lock icon to lock the Page before you can add new Content to the Page.
Creating/Adding New Content: Click on the "+Add Content" button and then select "New Content" from the drop down menu.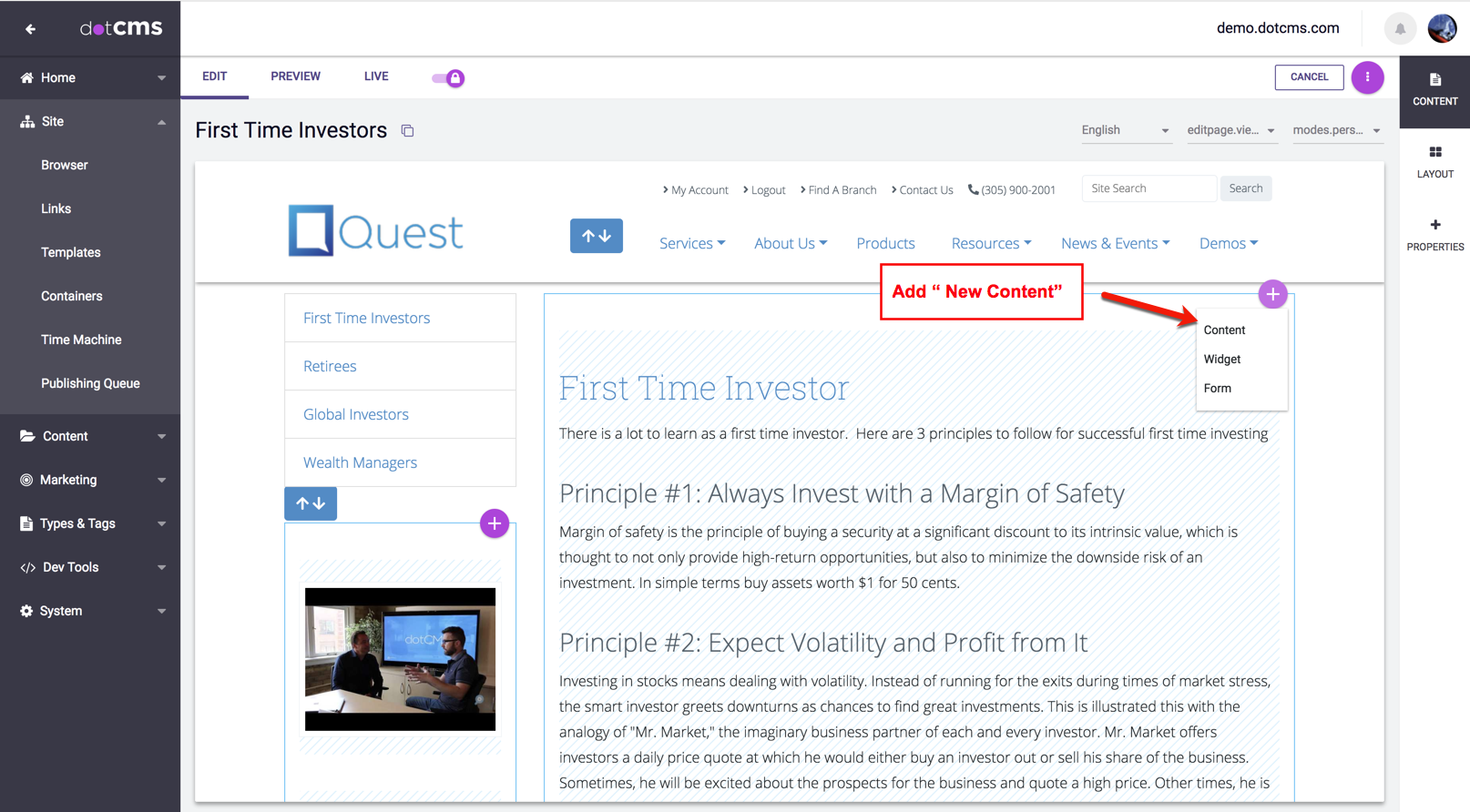 DotCMS Containers support multiple Content Types. When adding new content to a Page using a Container that supports multiple Content Types, content contributors will be asked to choose a Content Type from an allowed list of Content Types supported by the Container.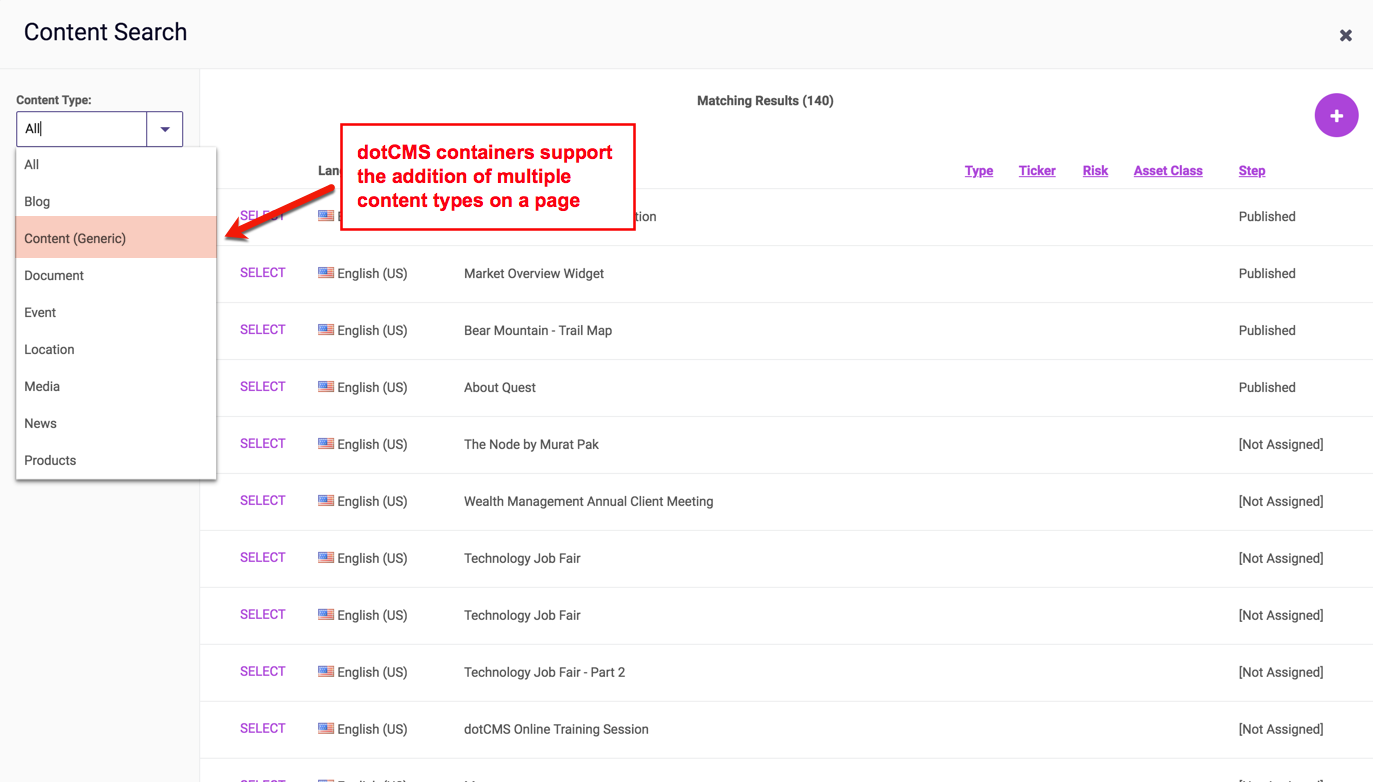 New content can be saved or published to a Page using three different options:
Lock for Editing/Release Lock - Toggles a lock on the content, which is required for editing so that two users may not edit the same content at the same time. You can not add or edit Content on the Page until after you have locked the Page.
Save - Saves a "working" copy of the content that will not display live on any Page until it is published. Viewable in Edit Mode and Preview Mode only.
Save/Publish - Saves a "live" version of the content viewable in Edit, Preview, and Live Mode and on the live HTML Page as long as Permissions have been set properly.
Assign Workflow- Saves a "working" copy of the content and creates a new workflow task so that the content can be assigned to another user/role for review, editing, and/or publishing. Viewable in Edit Mode and Preview Mode only.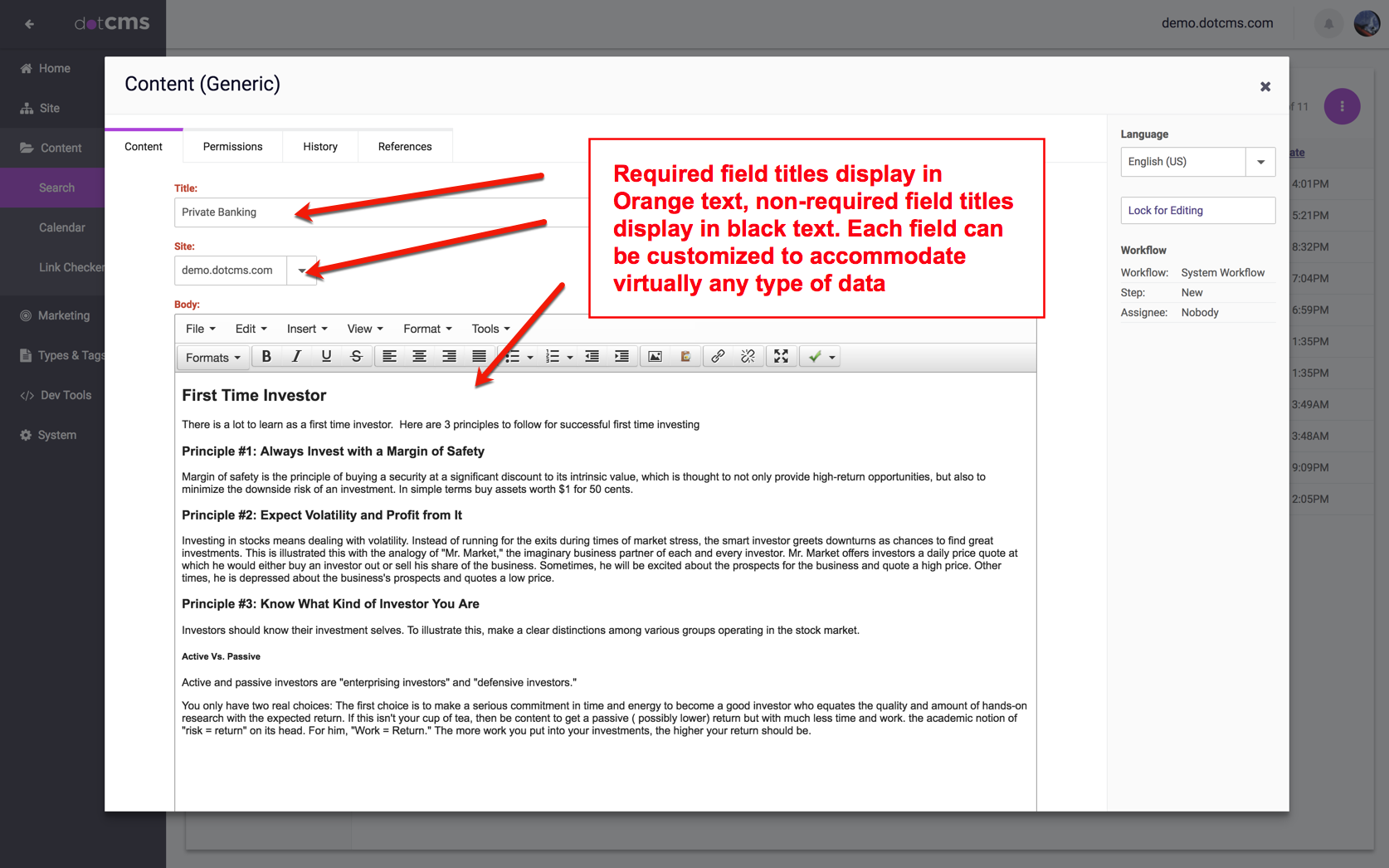 If the "Save" option was chosen on the content, instead of "Save / Publish", then the new piece of content will not be visible on the "live" page. The "Publish Page" option will publish ALL unpublished content on the Page, after displaying a confirmation list of content that will be changed to a published state. The "Publish Page" option is only visible in Edit Mode and Preview mode only. The addition of your new "Saved" (unpublished), content will be seen only while in Edit or Preview modes on the Page. Click on the Live Mode to verify that the new content is *publicly viewable on the Page.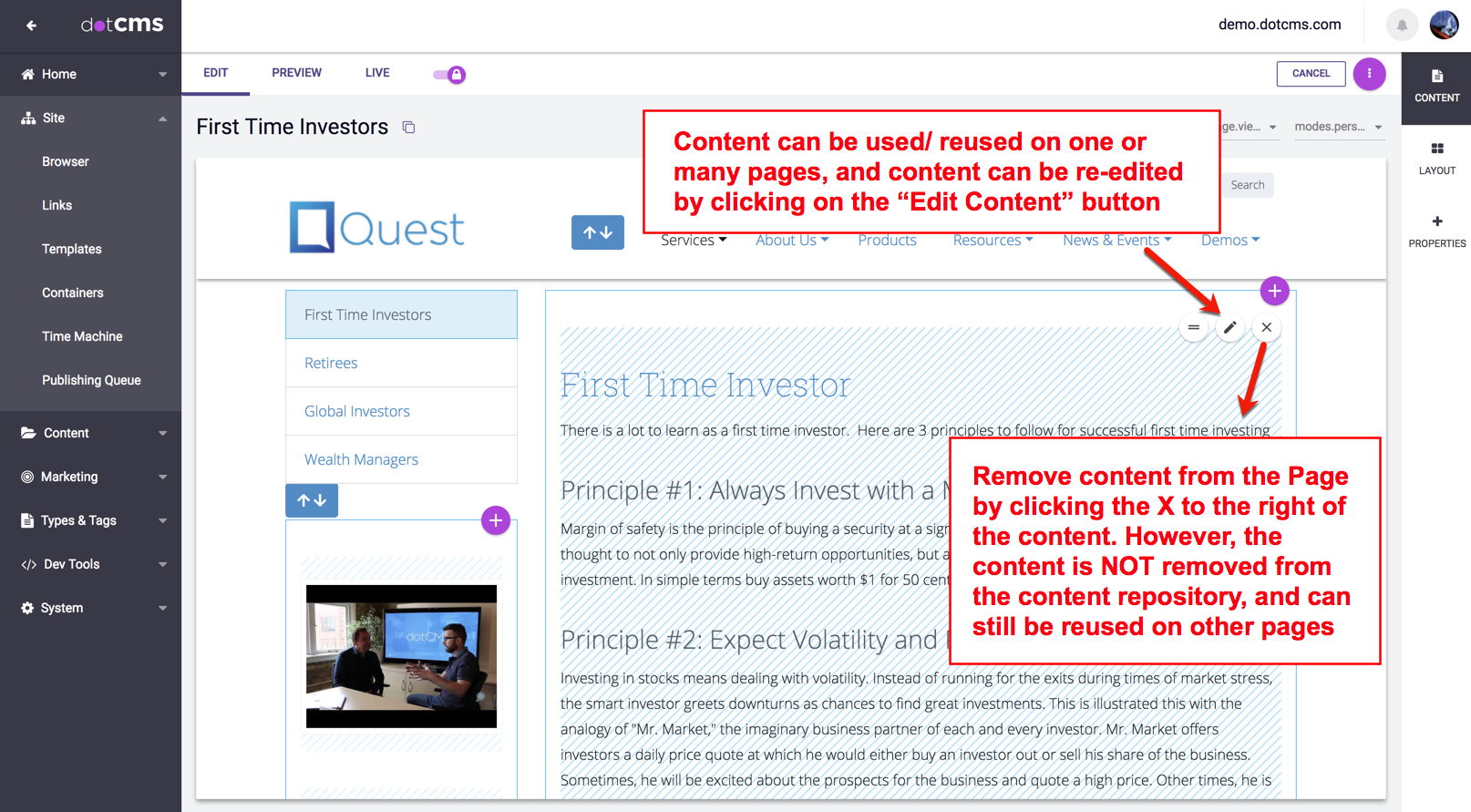 If you do not see the new content in Live Mode after publishing your Page, then the content is probably missing the CMS Anonymous role permission. Pages that ARE NOT permissioned with the CMS Anonymous role are considered NON-PUBLIC or Intranet Pages that require a front end user login. For more information, please see the Content Permissions documentation.