After choosing a Content Type to export, the entire contentlet list can be exported or search parameters can be used to refine the search before export.
In the example below, a search has been made for a "News Item" filtered by the category "Sci/Tech" and a keyword search on the Headline field. The results can be further sorted by clicking the headings at the top of the matching result columns.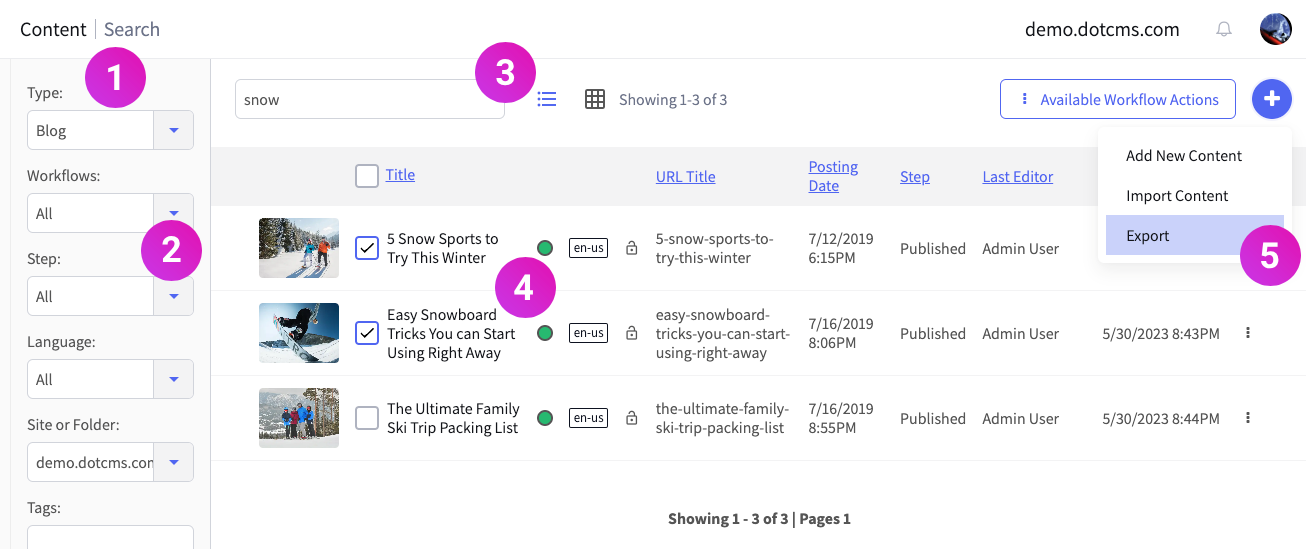 The results list can be exported to CSV format by clicking on the "Export" link so that the file can be downloaded and saved/edited locally in Excel or another spreadsheet software application.