Clicking on Home tab –> Workflow tasks will display a summary of workflow tasks assigned to one of your user roles, or directly to you as a user.  By selecting one or more tasks from the list, a workflow action can be selected and run by clicking on "Execute Workflow". This will execute the workflow action and move the tasks into the next step.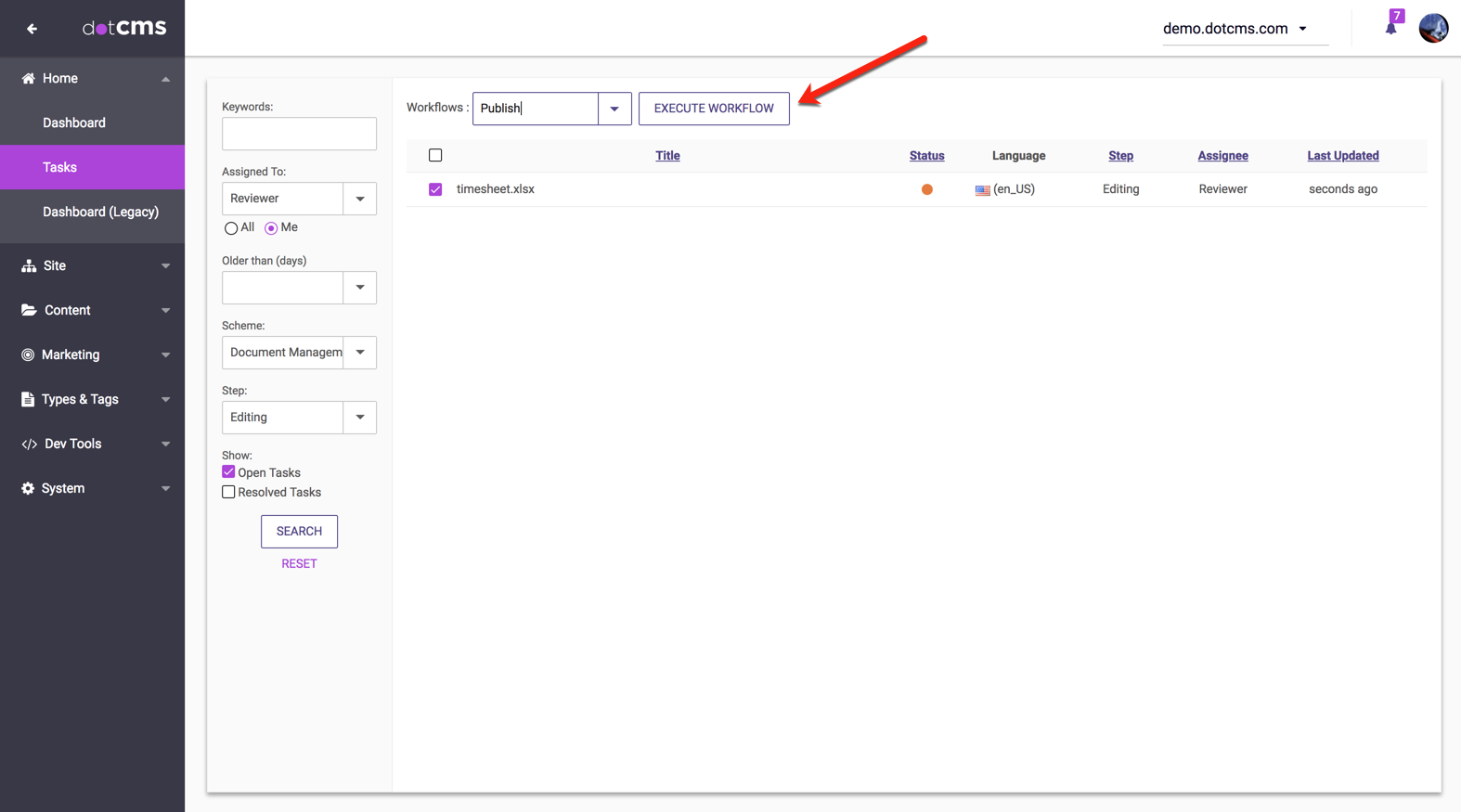 From the workflow detail page, the associated Content can be opened for editing by clicking on the content title.

The Available Workflow Actions display a list of all available actions to take on the current workflow step. Below is an example of the actions available on step: Editing.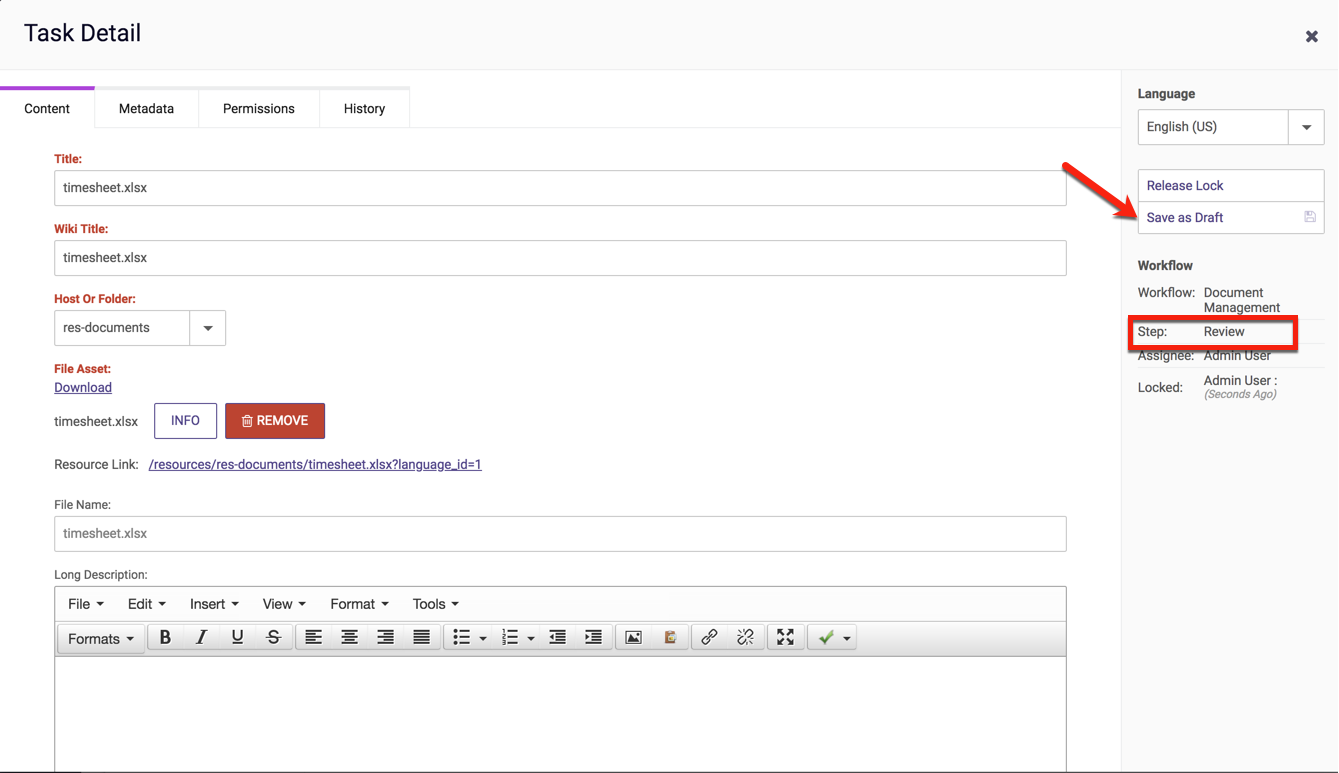 Below is an example of the actions available on step: Legal Approval after clicking on "Send to Legal"