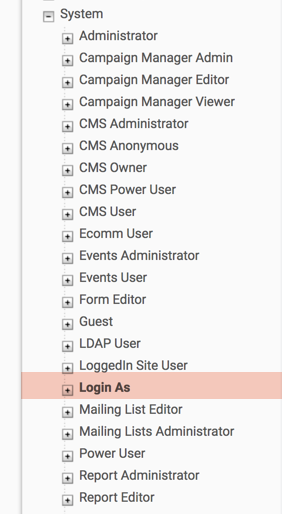 The "Login As" system role is extremely powerful and should typically be extended only to the highest level dotCMS users. "Login As" allows any user to login to the backend as if they were any other user in the system (without requiring the password of the user account being logged into).
Caution should be used in extending this role. If given this role a simple content contributor would potentially be able to log in as a CMS Administrator.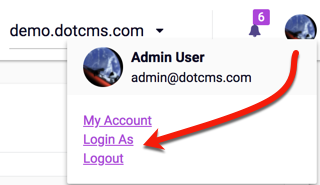 Once this system role is extended to a user, a "Login As" button appears on the top right of the dotCMS backend title bar. Clicking on the "Login As" displays a light box that allows users to select which user they would like to "Login As".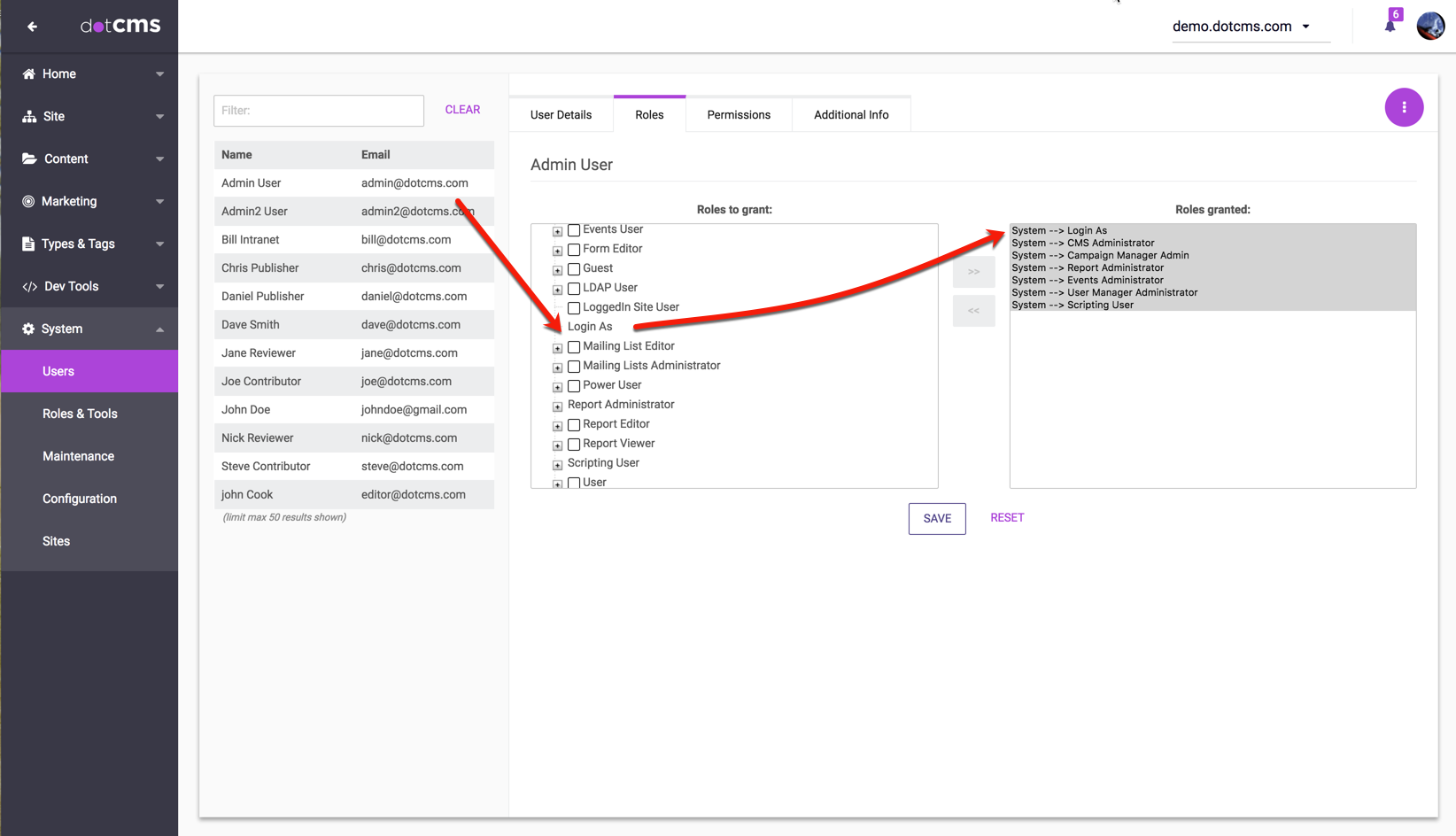 For webmasters, this is an extremely useful role in quickly accessing and previewing a user login on the backend (checking permissions, etc.), even when specific user passwords are unknown.