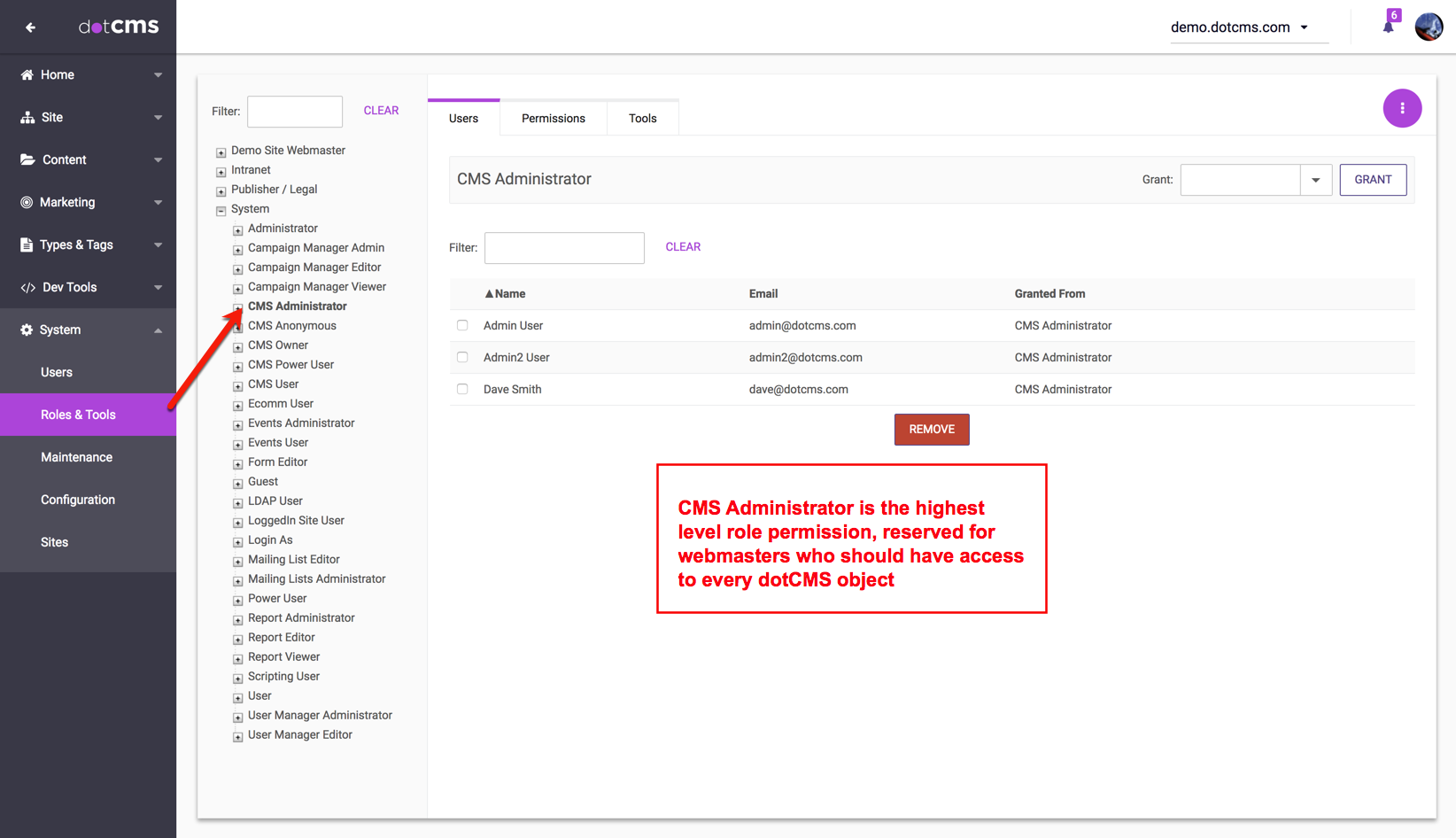 The CMS Administrator role is the highest level role permission in dotCMS. This unique system role gives a user access to all system portlets, and all dotCMS objects regardless of the role permissions on those objects.
From installation of dotCMS, users with this role have the ability to create new users and permission them accordingly.
Users with the "CMS Administrator" role should have access to the following backend tabs by default:
Home: Workflow Tasks, Dashboard
Site Browser: Site Browser, Links, Templates, Containers, Vanity URL's, Time Machine, Publishing Queue
Content: Content Search, Link Checker
Calendar: Calendar
Forms & Polls: Forms, Polls, Reports
Content Types: Content Types, Categories, Tag Manager, Workflow Schemes
System: Users, Roles & Tabs, Sites, Maintenance, Configuration, Languages, Query Tool, ES Search, Site Search, Dynamic Plugins
CMS Administrator is the only system role that gives complete access to all objects and features within dotCMS.