The "Additional Info" tab allows users to add a prefix, suffix to the user's name, title, company, website, Facebook Id, Twitter Id, and Open Id,
To de-activate a user account, webmasters can uncheck the "Active" checkbox.  Once de-activated, that user will not be able to login to the backend of the dotCMS website.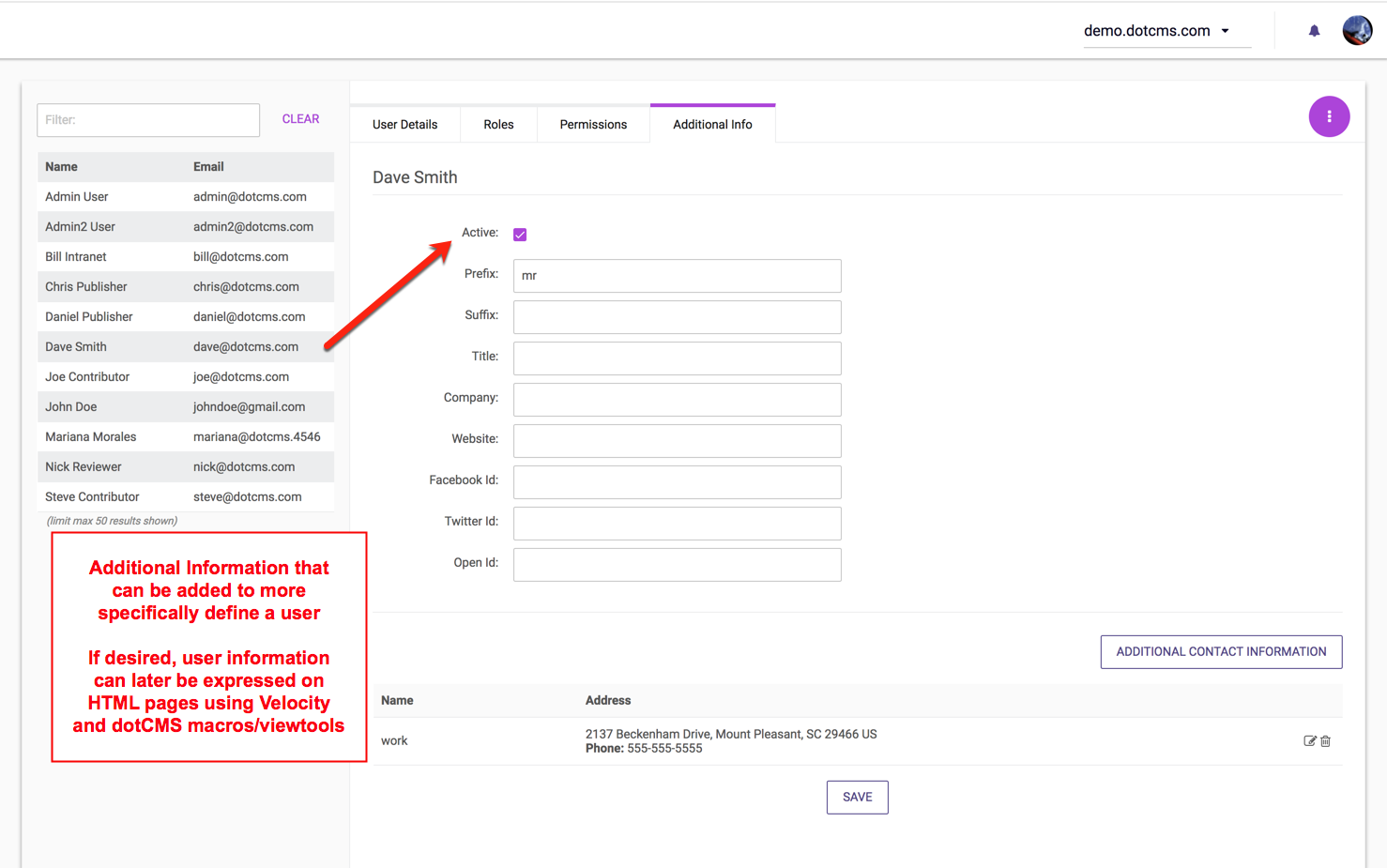 Clicking the "Additional Contact Information" button opens a modal window that allows the entry of the user's complete address, Country, Phone, Fax, and Cell information.