The status of each server in a clustered network (see Cluster Configuration), can be observed on the System -> Configuration -> Network tab.  From this tab, the health of each node in the auto-wire cluster can be monitored.  The following information is displayed about each node in the cluster:
Hostname: auto-assigned
IP Address
Contacted: (time since last status check)
Status: (green = up, red = down)
Delete: option for removing a bad node from the cluster and freeing up the license it uses
Action Panel
The Action Panel displays the Cache, Index, Asset, & License information for each node listed.  Clicking on each node under the network tab displays the information for the selected node.  The action Panel also includes a "Rewire Node" button for disconnecting/reconnecting bad nodes and a "Refresh Status" link to update the information displayed.
Handling Bad Nodes
Down servers in the cluster will display a red status light and cause the rest of the status lights to become red as well, indicating a problem with the cluster.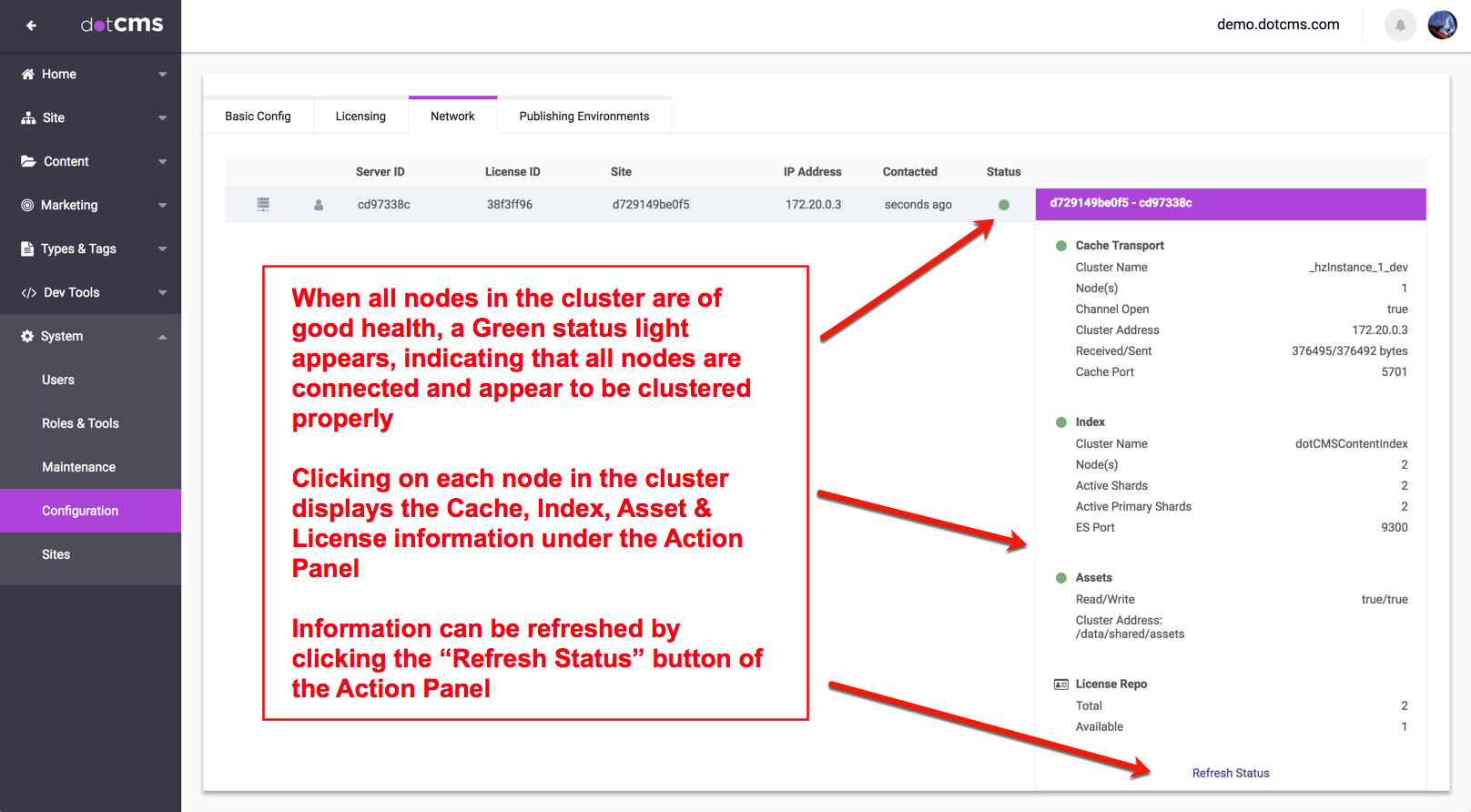 Two options are available for handling bad cluster nodes from the network tab:
Rewiring the Node: Clicking on the "Rewire Node" disconnects the node from the Elastic Search Index and the shared cache.  Ports can also be manually re-configured by using the checkboxes in the pop-up window (see below).
Deleting the Node: Clicking the "Delete" X next to the node (which appears after 5 minutes in a downed status), disconnects the node from the cluster and frees up the license for use by another server.