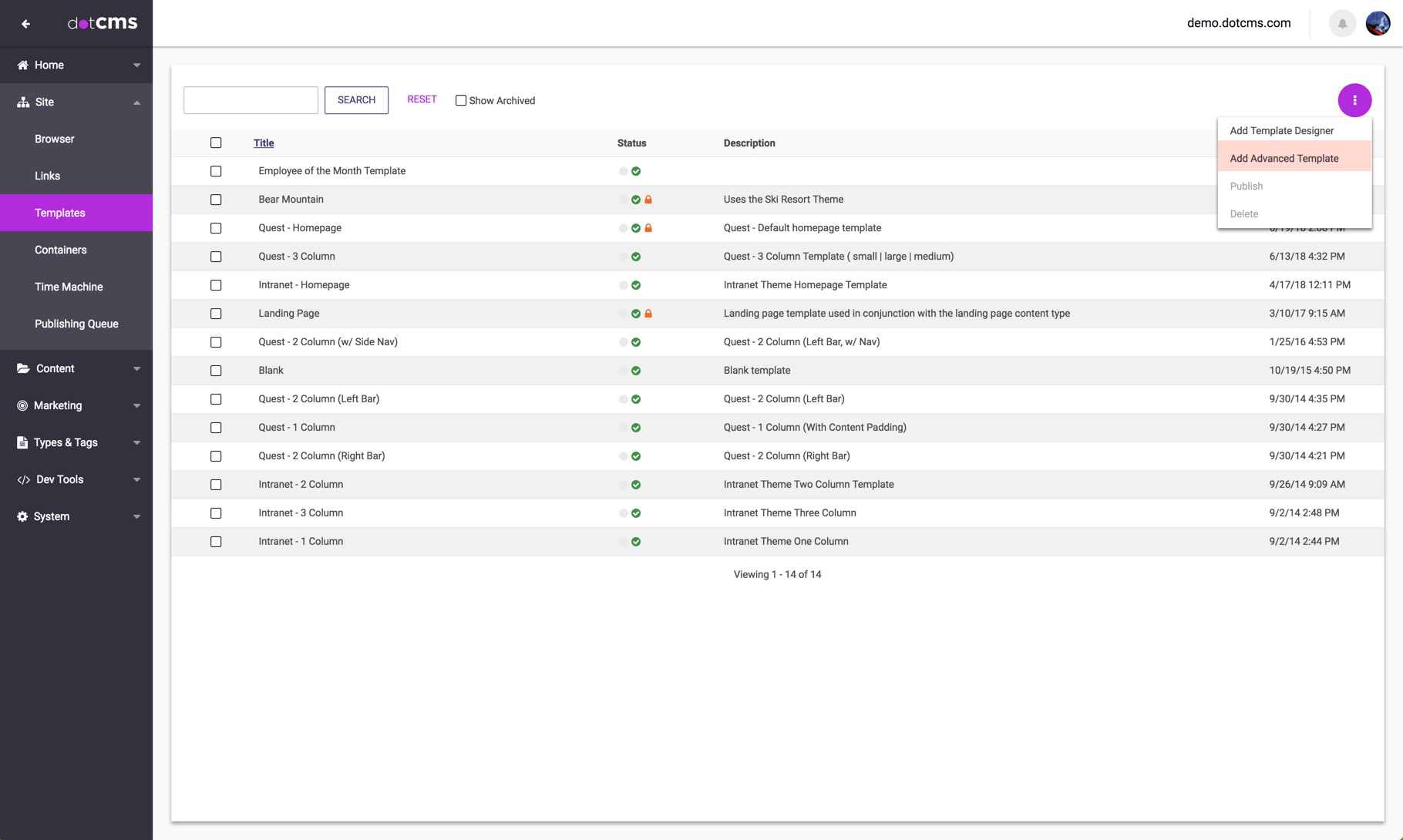 Selecting Templates from the Site tool group opens a Template listing page where users can view, edit, search for, create and design Templates (see figure below). Click on "Add Template" to add a new template to the website. The Templates page provides search filters by Host or by keyword search, which returns a paginated listing of templates.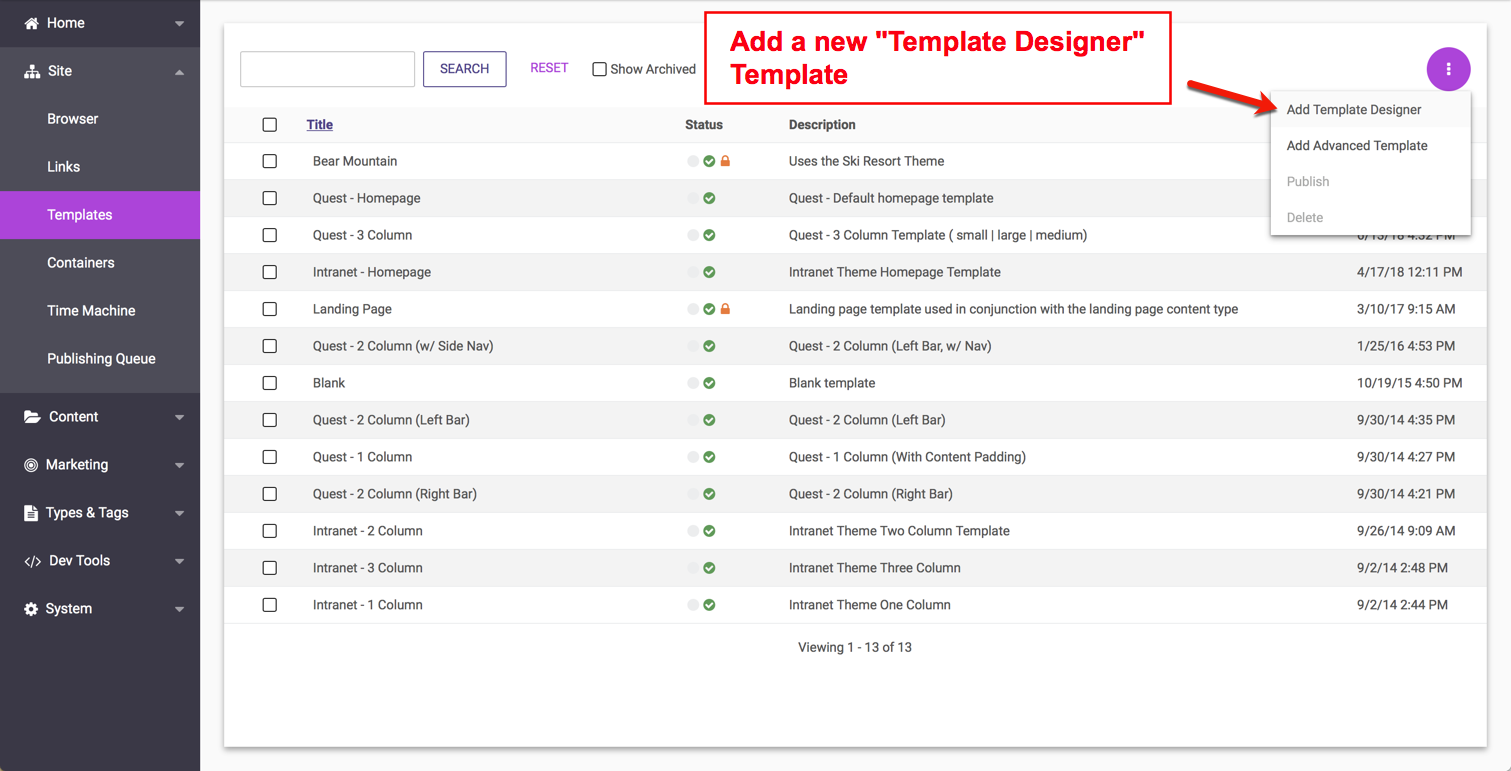 The Templates search results display in four columns:
Status - displays "Live" for published templates and is empty for templates that are saved or in working status.
Title - displays the title of the template and an icon to determine if the template was created manually or using the template designer.
Description - template description.
Mod. Date - displays the date and time of the last modification of the template.
Copy, Edit, or Change Status on a Template
In the search results area a left click on a Template title will open the Template Properties window, while a right-click on a title will produce a menu list that allows users to:
Edit - Edit the name, change host, add a thumbnail, change the template code, etc.
Copy - create a duplicate of the template that differs only by it's unique identity
*Publish/Unpublish/Archive - activate, deactivate, and delete settings on the template. Caution: Templates are re-usable by multiple HTML pages. Before unpublishing a template, make sure that no live HTML pages are currently parsing the template you wish to unpublish.
*Some menu options are dynamic, based upon the current template status.
For more detailed information, please see the documentation section on Templates.