Lists of Tags can be imported to a Tag Repository using the Import Tags button in the Tag Manager.
Select Tag Manager from the Content Types menu.
Click the Import Tags button.
In the Import Tags popup, select Click here to download a CSV sample file to view the required column headers.
Prepare the tag import file.
Click the Choose File button to select the prepared tag import file.
Click the Import button to upload the tags in the file into dotCMS.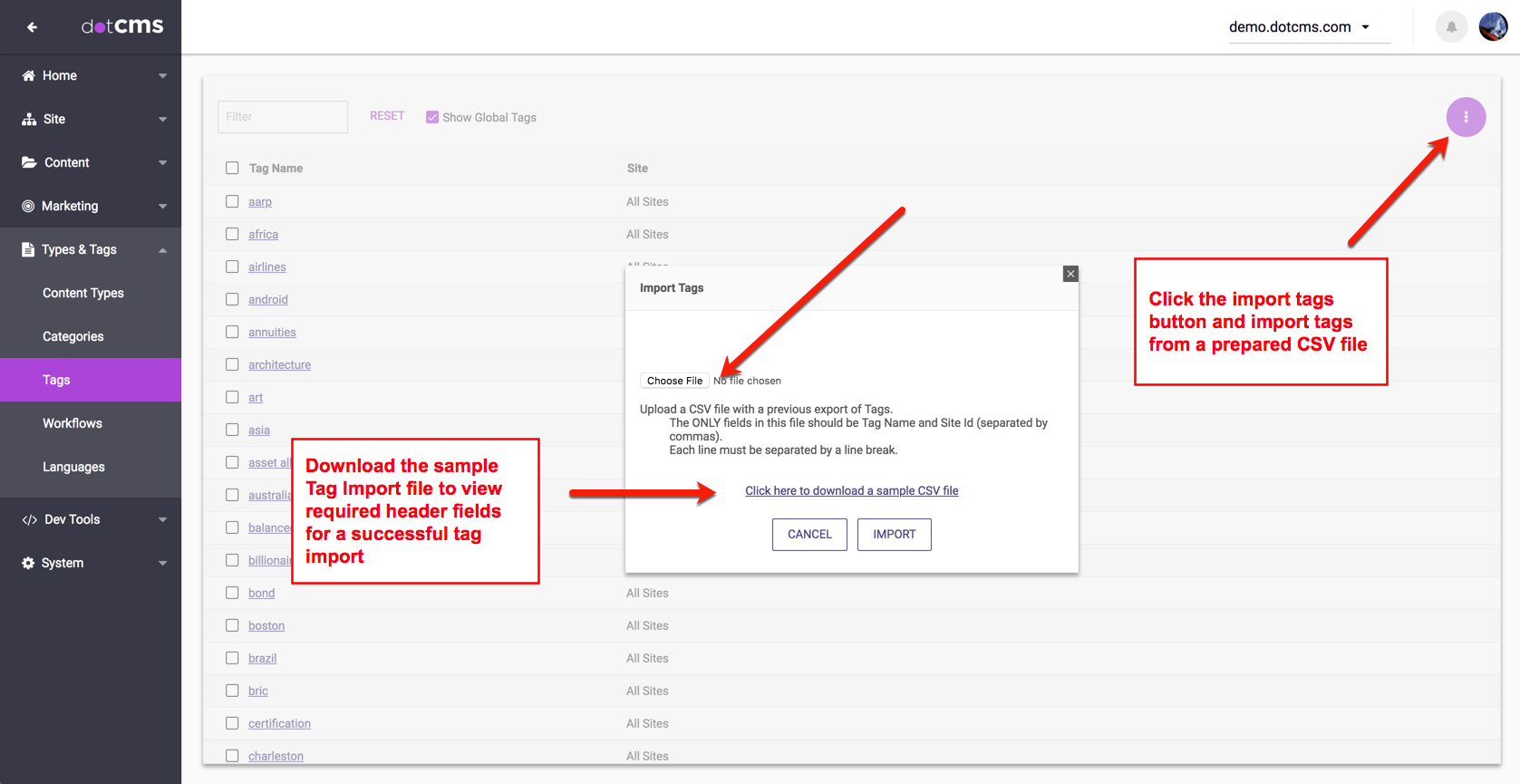 Importing to Multiple Hosts
Tags can be imported to multiple hosts with one import. dotCMS will use the Host Id column (and the Tag Storage setting set on each Host), to properly place imported tags to the correct tag repository.
To import tags into the Global Tag Repository, set the Host Id column to SYSTEM_HOST or ALL_HOSTS (as shown in the image below).