The Category Manager can be accessed on the dotCMS backend by clicking on the Content Types tab and selecting Categories from the drop down list. Before clicking on the import button, to import a category list from a csv file, it is important to note the two Import options (see image below), available:
Replace - Choosing this option will force the imported file to overwrite and eliminate all categories at the current level, and replace them with the list of categories being imported.
Add/Edit - This option updates matching existing categories with MATCHING KEYFIELD names in the csv file, or adds/appends the new categories to the current category level if no match is found on import.  To avoid unwanted duplicate categories, make sure the imported categories have keyfields that match the existing dotCMS categories that need to be updated.
It is important to review the category level crumbtrail and verify the correct category level and category import options before import.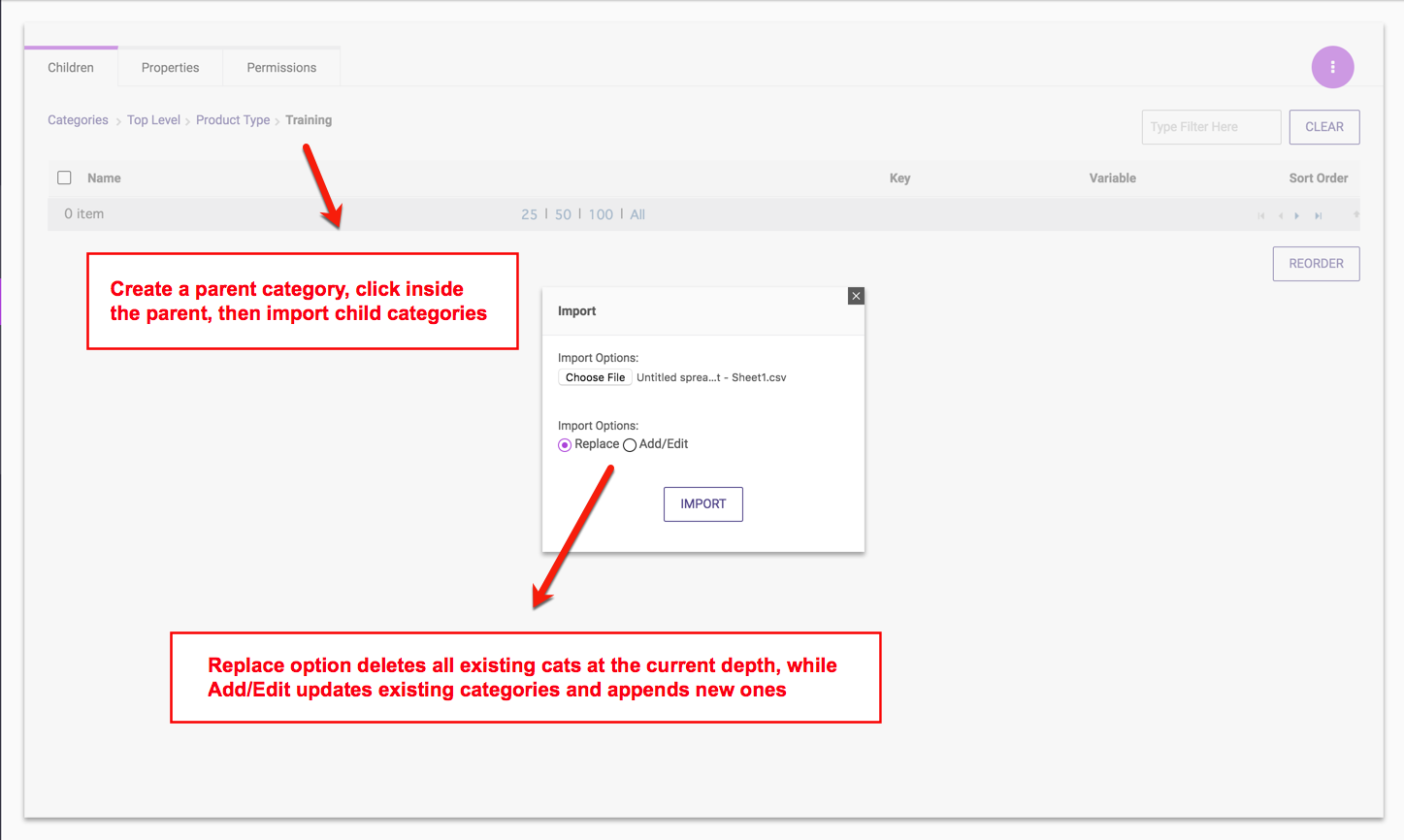 Users who are unsure of the column header fields required in the category import csv file can export any existing category list to view the required category fields and field order.  The name, key, variable, and sort column headers are required (in order), to properly import a category list.

A video demonstration of category importing can be seen on the Categories documentation page.