The Widget Content Type is a dotCMS best practice for creating dynamic pulls of content. Instead of placing Velocity code in a Template, Container, or a piece of Page Content, it is recommended that the Widget Content Type be utilized so that dynamic pulls become re-usable on your website. When the Widget Content Type is properly constructed by a dotCMS Webmaster, Content Contributors/Publishers can re-use these dynamic pulls, or Widgets, throughout the site without knowing any Velocity or HTML code!
Creating a Widget Content Type Type follows the same steps as Creating A Content Type with the exception of changing the Content Type field to "Widget" as shown below.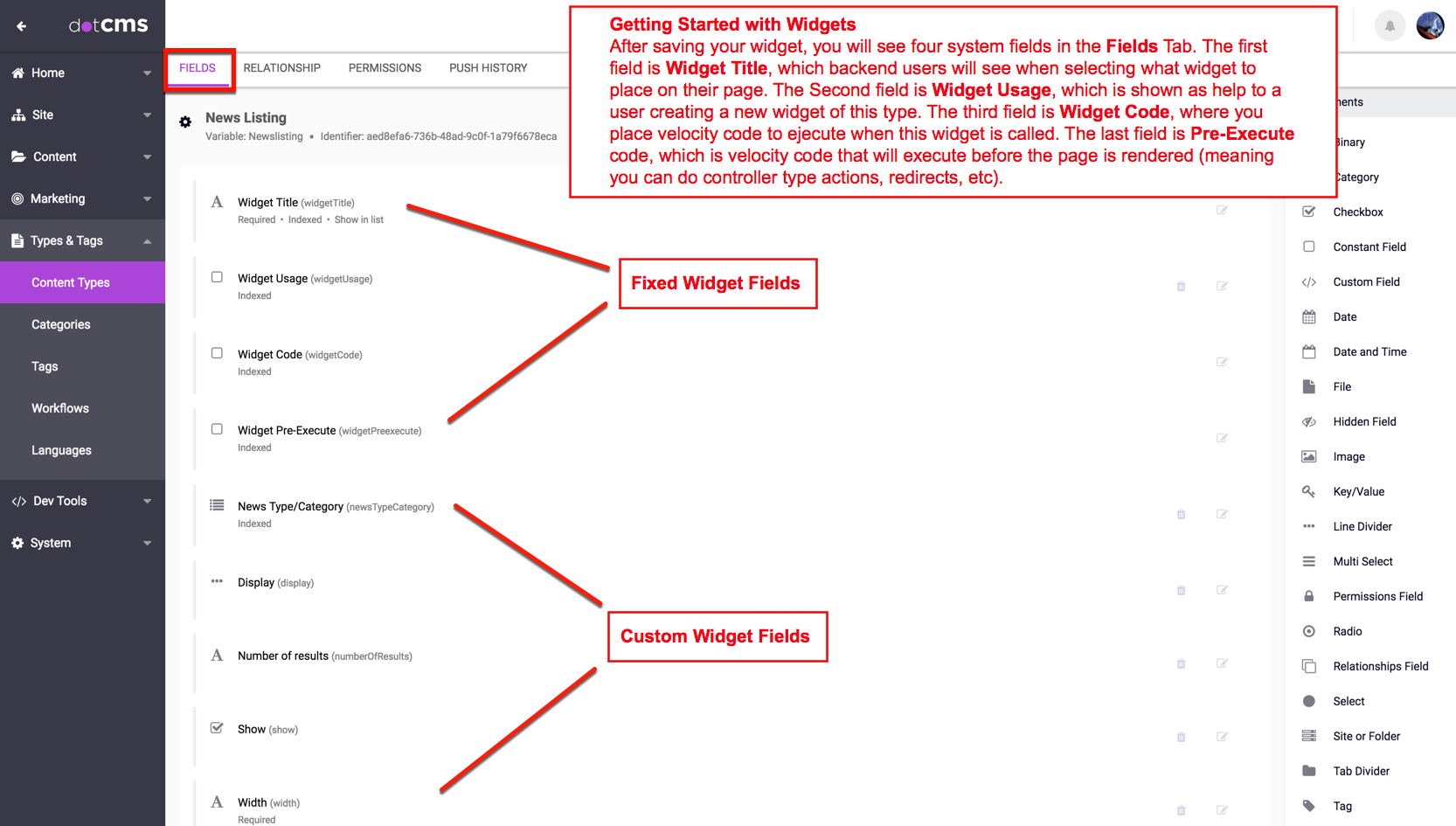 The following documentation articles show how to use Fixed System Fields and Custom Fields to create dynamic pulls using your own re-usable Widget Content Type.